Getting a job abroad and moving to a new country can seem daunting, but all new beginnings can be enjoyable when you're well prepared.
In our 10 years of experience working with the German and Dutch temporary workforce markets, we noticed some major differences between the markets in these countries. It might be related to the fact, that in the Netherlands everything started already in the '60s, so all sharp corners have been polished. However, Germany is facing a huge shortage of workers, that sounds promising, isn't it?
To decide whether you should go to live in Germany or not easier, we put our experience and all the knowledge in the most important things you have to know before going to work in Germany related to accommodation, transportation, and health insurance.
Accommodation in Germany
German employment agencies do provide accommodation for foreign workers
For a foreigner, who is new in the country and has limited time or financial resources, it might be complicated to find an ideal place. Therefore, agencies provide foreign workers with accommodation. Usually, you would stay with one or two other persons in the sleeping room, shared bathroom, kitchen and living room with some others. Nowadays the labor market in Germany became multinational, so you can meet people from the Baltic countries, Romania, Poland, Slovakia or even Portugal. Don't worry about it, you will get a chance to learn more about other cultures and improve your language skills. It costs around 90 euros per week including taxes. Normally, men share their house with men and women share their home with women. Unless you are a couple and want to share the room. If you agree with the provided accommodation policy, the exact amount of money will be charged from your Net salary.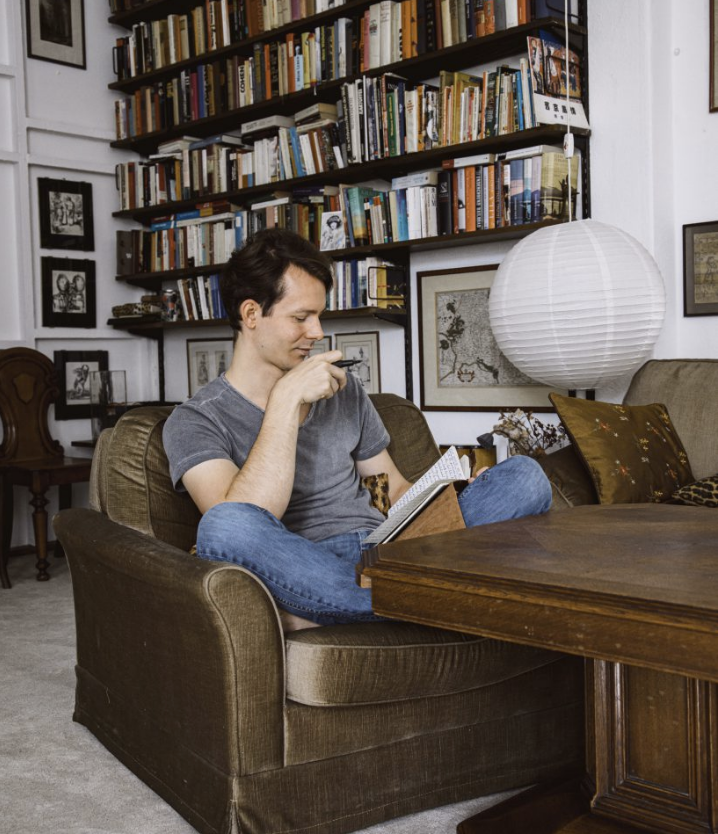 How well are houses equipped
It is common practice in Germany to rent apartments or houses without any furniture. In that case, the agency will provide a minimal set of furniture and equipment. In the sleeping room, there will always be a bed with a mattress and some simple furniture. In the living room, there should be a sofa and arm-chair. Some workers told us that there was no television, however, the kitchen is usually fully equipped (oven, washing machine). We always recommend taking a few things from the home country: pillow, blanket, bed linen, favorite cup, and plate. If you are coming by car, then you can load your car as much as you want, but if you are traveling by plane, it is cheaper and easier to purchase missing items in Germany.
Inviting your partner to your home
If you are living alone in the room, it wouldn't be a problem to have your partner visiting you. We would still recommend you to inform your contact person or manager at the agency, just to make sure everything is fine. If your partner wants to live with you permanently, you should discuss it with the agency. If your partner wants to join you in Germany, speak to the agency about working possibilities for her or him. We noticed, that if the company is satisfied with the employee's performance and wants to use his/her services longer, they will help you find the best solution.
Getting private accommodation
If you decide to rent accommodation by yourself, don't forget that you will have to pay in advance. Usually, it requires paying 3 to 6 months also as a deposit.
If you already have your perfect place! German partners mentioned that people who rent accommodation by themselves look motivated and loyal because they already decided to stay longer in Germany, must pay and just cannot afford to be irresponsible.
Governmental compensation for renting a home in Germany (Wohngeld)
In Germany, every working or socially insured person is entitled to have proper housing. This means that if your salary is not high enough to pay the rent and to have a certain amount of square meters per person in your household, then you can apply for certain compensation to pay the rent of the apartment. Normally, if you would work and live in Germany all by yourself, your income per person in your household would be too high to apply for certain compensation. But if you move with your wife and kids to Germany and you are the only one working, then the chance to obtain this compensation is very big.
Travel to Germany and your workplace
How to get to Germany depends on the agency, location and work specifics. Normally, you as a job seeker pay for your plane/train/ bus tickets to get to Germany by yourself. Sometimes agencies make exemptions and cover transportation costs. After arriving in Germany, you will be asked to come independently to the office during office hours. If this causes you any problems, the agency could pick you up from the closest bus stop.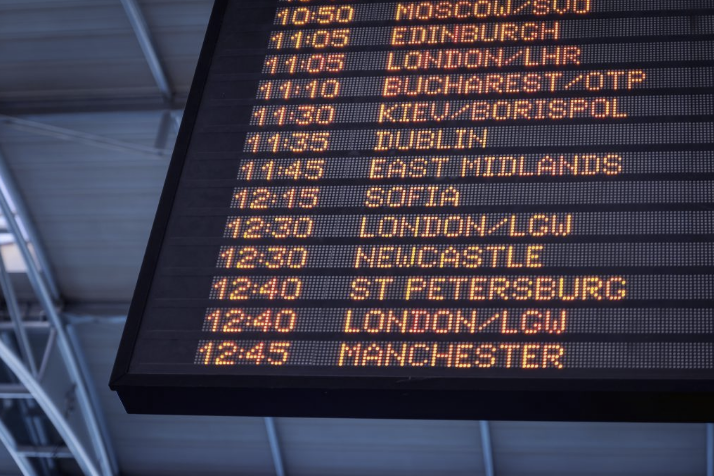 Taking your car to Germany would make your life easier. The provided accommodation or workplace could be far away, so you wouldn't have to worry about how to get there when you have your car available. Also, you might be asked to use your car for company needs. In that case, expenses will be covered by your employer.
Some agencies provide foreign workers with a shuttle service to go to their workplace. In such a case, you will be picked up from your accommodation and take to the workplace, and then back home. In other cases, the company may ask you or one of your colleagues to drive other people to work using your car or a car from the agency.
It is good to know that some agencies compensate for the expenses of one trip to your home country per year. A working person should provide tickets to the agency which allows them to reimburse the costs. To our experience, this rule applies only to the workers, who have proven themselves and have a long-term relationship with the agency.
Getting a German phone- or SIM card
Since 2018, roaming costs within the EU have significantly dropped. It means you can call your home country basically for the same amount of money as if you were at home. The same with mobile Internet usage. If you are planning to stay in Germany for a short time, then it doesn't always make sense to buy a local SIM card. However, if you want to stay longer and you need to communicate with others, it is practical to buy a German SIM card. There are a lot of different options, just simply ask your colleagues or the shop assistant. Be aware that you will have to present your ID card while getting a German SIM card. A lot of our candidates eventually have dual SIM phone, that allows them to use the advantages of both telephone cards.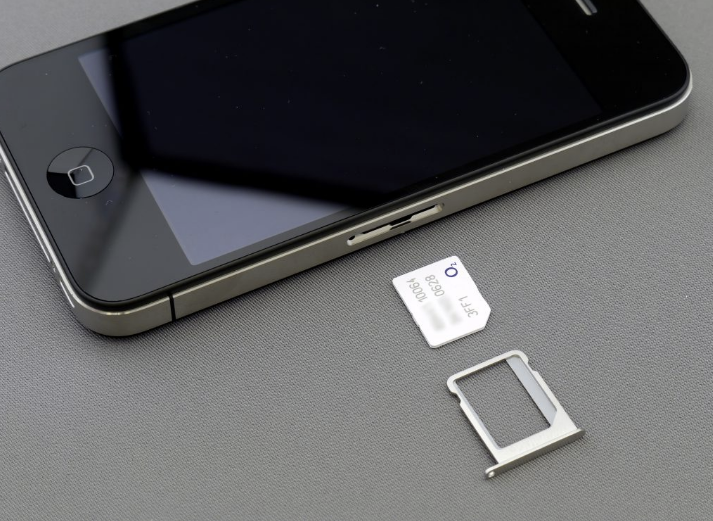 What legal steps should be taken when you arrive in Germany
If you are reading this article, then most likely you will go to work in Germany at the client of Qbis Recruitment. The most common steps would be as follows:
Come to the office of the employer and sign a working contract.
Sign the rental contract. In the majority of cases, our employers provide accommodation for our people, so you will sign a rental contract with the employment agency. Your rent will be deducted from the salary.
Register yourself at the municipality. To do it, you have to present a rental contract or some other confirmation, that from now on you are living in Germany. Depending on the federal province or/and municipality this could be done either online or you should visit the town hall (Bürgeramt or Gemeinde). It is not obligatory to do it straight away but is expected that you would do this step within the first 3 months upon your arrival to Germany.
Register at tax inspection (Finanzamt) and get there a tax payer's number (SteuerID). In some cases employers can do it for you, sometimes you have to visit tax inspection yourself or accompanied by somebody from the office of the employer. If you have worked in Germany before and already have tax payer's number, then you should use your old number (is indicated in your payslips as SteuerID or StID).
Another important number is your social security number (Sozialversicherungsnummer). If you have not worked in Germany before, then it will be provided for you automatically at the moment, when your employer registers your working contract. You will be able to see the number in your pay-slip as well.
Now you may sit back and relax. All legal procedures are done. Maybe still go and check, if there is a proper post box hanging at your entrance door. There you will get your social security card. It does not mean that you are not insured until you get it, but it would make your conversation with the doctor or ambulance smoother when you show it.
German health insurance
If you have eventually chosen to sign a contract with the German temp agency (is called Leihfirma or Zeitarbeitsagentur) then you are insured from the very first day. It is an obligation for the employers in Germany, and they cannot do it differently. It might take a while until you get a physical insurance card that you can carry with you in a wallet. Some agencies manage to agree with the insurance companies that the card is sent directly to the office, where the proper postbox or receptionist is. Then it is very easy and you do not have any worries. If the insurance company sends it to your German address, then you have to be patient and make sure that there are postboxes and your name written on it.
There is also a social security deduction that makes around 19% of your income. The amount of children you or your spouse have does not influence it. Part of this money goes to compensate for your future pension, part of the money is for health insurance and future care if needed.
Private insurance companies collect money and pay for your primary health needs, such as family doctors. If something serious happens to you, then the money is paid from the social security fund. As in your home country, dental care is not included and you have to pay for it from your pocket or have additional insurance, that would cost you at least 30 euro/month.
Questions related to health insurance:
What is covered without additional insurance?
Any visit to a doctor is free. This is good. Depending on the condition you will either get your medicine compensated or will have to pay full or part of the price yourself. If you need to have an operation or stay in the hospital, it is covered.
What happens if I get badly sick?
Similar to in your home country for the first 72 weeks a person is secured by the employer. If a person is disabled and cannot continue working, he should register at Work office (Arbeitsamt) and apply for Harz IV payments.
What should I do when I get sick?
Your family doctor should issue a medical certificate, that you are sick (Gelbe Schein). For the time of sickness, you would get compensation either from your employer or from social security. It depends on the duration of your employment and other factors.
What steps should I take when I get pregnant?
Your employer would normally never ask if a woman is pregnant. So you can be employed in Germany and find it out. What then? No need to panic. Normally a pregnant woman cannot be fired (unless there are some criminal activity and inappropriate behavior) and her working place should be reserved for 3 years after giving birth. If your contract is terminated, then your pregnancy does not automatically mean that the contract would be prolonged.
You will be paid by the employer 6 weeks before giving birth and 6 weeks after. The period after this is called parenting time (Elternzeit) and lasts for 12 months. The money is paid from the state and is based on your average net salary of the previous 12 months. It cannot be lower than 300 euros and the upper limit is 1800 euros. For lonely mothers parenting time under similar conditions can be prolonged to 14 months. It can also be 24 months, but then the payment is divided by two. Don't forget to apply for money for the kid (Kindergeld).
Summary
Before you go to work in Germany, it is good to get a bit more information on what you can expect to get in this country as a foreign worker.
German employment agencies provide housing for foreign staff, usually where you will have to share a room with someone else. In these houses, you can find basic furniture but you shouldn't expect too much luxury. You will have to create comfort in the living place yourself. In case the housing that is provided doesn't satisfy your needs, for example, when you want to bring your family to Germany, you can rent a house by yourself. In such cases, chances are big that you will get governmental compensation from the German government.
Expenses on getting to Germany are for yourself. Going by own car to Germany would make your life easier than well on getting the most out of your experience. If you travel by own transport from your accommodation to your workplace the agency will in most cases pay for travel expenses. When you don't have own transportation most agencies will provide transport to work for you. On the moment you arrive in Germany you will sign a rent and employment contract with the German staffing agency. With the contract, you can register yourself at the municipality and the tax office. Health insurance will be provided by the German employment agency on your first day. The health insurance will cover most health-related issues (such as a visit to a doctor, hospital stays, operations, etc.).
Work in Germany with accommodation
FAQ
What type of accommodation should I expect when I go to work in Germany through a temporary staffing agency?
You should expect to live in an apartment or house where you share a room with somebody else possible from a different country. The accommodation is equipped with basic furniture such as a sofa, table, chairs bed.
26.07.2021