If you work in the Netherlands, you can expect a monthly salary of around €1,750 before taxes. This will allow you to live in this country without restricting yourself and save money. Find out what your salary depends on
Salary in the Netherlands Video
Every worker over the age of 22 receives at least the Dutch minimum wage, which is €1,635.60 per month in 2020. After Luxembourg, this is the highest minimum wage in Europe. But most workers who move to the Netherlands earn even more.
1. Guarantees in the collective agreement
The Netherlands is known as one of the first countries to pay special attention to the welfare of temporary workers. Since 1971, temporary employment agencies have been obliged to comply with a collective agreement. This has improved working and living conditions for temporary workers in this country. The most common collective agreement for temporary workers in the Netherlands is the ABU.  This agreement is universally applicable, which means that all employment agencies must comply with at least the terms of this agreement. 
These conditions include:
Salary
Overtime pay
Bonuses
Hours of work
Pension
Dutch employers are subject to strict checks to ensure that they comply with these conditions, which protect you as an employee. Employers are liable to heavy fines if they do not comply with these conditions.
Robin also checks that the agencies we work with or are about to work with comply with the ABU conditions. This way, we can guarantee you a monthly salary of €1,750 before tax if you work 40 hours a week.
2. Number of working hours
There is no guarantee of how many hours you will work per week when you have a temporary contract. The number of hours you work depends mostly on the time of year and your motivation. When there is a lot of work to do, companies first ask temporary workers to work overtime. According to the collective agreement, overtime is paid at least 125% more than normal working hours. On average, employees in the Netherlands work about 40 hours per week.
Overtime is defined as those hours worked after 8 hours of work per day and after 40 hours of work per week.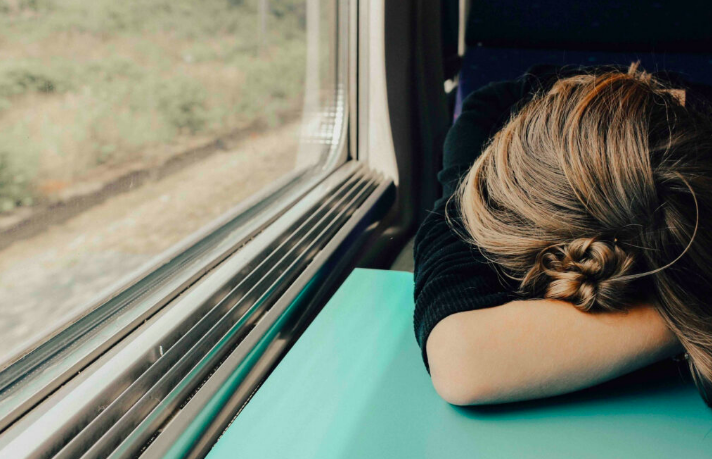 If money is your main motivation for going to work in the Netherlands, you should be prepared to work overtime and weekends.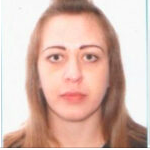 Gintare Makaraite
The work is great, thank you very much, the living conditions are excellent and you can earn as much as 600 euros a week
3.The length of time you work in the Netherlands: the longer you work, the more you can earn
Many companies value their loyal employees and give them a pay rise after a certain amount of time worked. So the longer you work for the company, the higher your pay will be. In addition to higher salaries, recruitment agencies also motivate their employees by giving them the opportunity to take part in training courses to learn new skills or improve their existing ones. And by gaining additional knowledge, you will become an even more valuable employee and life in the Netherlands will be easier. If you want to take part in training, you must tell your employer. Dutch employers value initiative, as it shows your motivation.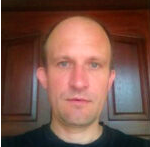 Ritvars Priede
The company has made it possible to attend a training course and obtain a Dutch electric forklift certificate
4.Your existing job skills: additional skills will help you earn more
If you have certain skills that Dutch employers particularly need, there is a very good chance that you will get a higher salary for it. An experienced forklift driver is likely to earn more than an order picker working in the same warehouse. Similarly, a production line operator with technical knowledge and the ability to fix minor faults will be paid more than a line worker in the same factory. So if you want a higher salary, it is very important to tell us what knowledge or skills you have. Then we can offer you a better job that matches your qualifications.
5.Unusual working conditions
Unusual work situations or conditions described in the above collective agreement shall be subject to additional payment. An order picker working in a refrigerated warehouse will receive a higher hourly wage than an order picker working in a garment warehouse where the temperature is normal. A cold charge will be added to the normal wage of the warehouse-refrigerator worker.
Shift work is also better paid than 8 to 5 work.
So tell us if you are flexible with your working hours and working environment and we will be able to offer you a better paid job.
6.Age and minimum wage in the Netherlands
The minimum wage in the Netherlands depends on your age. Workers aged 22 and over receive a minimum wage of €1,615.80 per month, before tax. Younger workers are paid a lower wage, ranging from €767.50 for workers aged 18 to €1,373.45 for those aged 21. However, many temporary employment agencies pay a higher minimum wage to workers under 22 years of age. This encourages young people to work and allows them to earn enough to meet their basic needs but also to save money while working in the Netherlands.
| Age | Montly | Weekly | Daily |
| --- | --- | --- | --- |
| 22 years and older | € 1.615,80 | € 372,90 | €74,58 |
| 21 years old | € 1.373,45 | € 316,95 | € 63,39 |
| 20 years old | € 1.131,05 | € 261,05 | €52,21 |
| 19 years old | € 888,70 | € 205,10 | € 41,02 |
| 18 years old | € 888,70 | € 177,15 | € 35,43 |
7.The way your after-tax salary is calculated
When you get a job in the Netherlands, the recruitment agency will give you an hourly or monthly salary before tax. This salary is stated in the job offer or during the job interview. However, the most important thing for all of us is how much we earn after tax. So how is the after-tax salary in the Netherlands calculated? There are many factors that affect how much income tax you pay in the Netherlands. In 2019, the Netherlands has a progressive income tax system, which means that the more you earn, the more tax will be deducted from your salary.
To calculate your monthly salary after tax, you can use our handy Dutch income tax calculator. All you have to do is enter your hourly wage before tax and the calculator will work out how much you can expect to earn per month after tax.
For example, if your pre-tax hourly wage is €10, then if you work an average of 40 hours per week all year round, you can expect to earn €1582 per month after tax.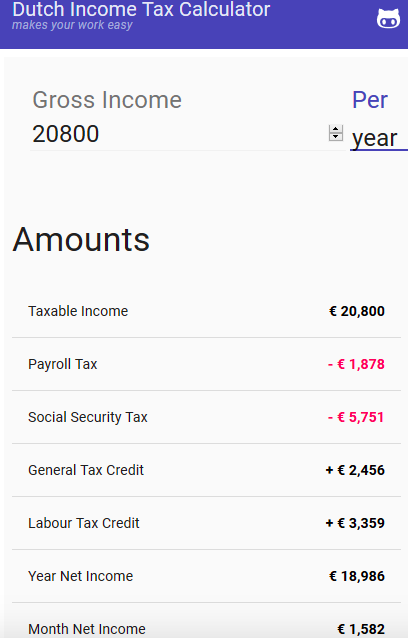 Dutch income tax calculator:
Please note that this calculation applies if you work in the Netherlands all year round.
If you have a short-term job in the Netherlands, there is a good chance that you will be able to get a tax refund by filing a tax return with the Dutch tax office.
You may find that the majority of the tax you pay in the Netherlands is social security tax – 27.65%. However, there is a reason why the Dutch social security system is considered one of the best in Europe.
Dutch social security includes:
Family benefits;
Maternity and paternity leave;
Sickness benefits;
Long-term care;
Sick leave;
Invalidity benefits.
Once you know what your salary will be in the Netherlands after tax, you can add your holiday money to it.
8.Holiday money
If you work in the Netherlands with a Dutch employment contract, the number of days of holiday you get per year is four times the number of days you work per week. So, if you work a full working week, you will get about 20 days of holiday per year. However, in the Netherlands, a worker is often entitled not only to 10 public holidays, which are free for everyone, but also to about 25 paid holidays.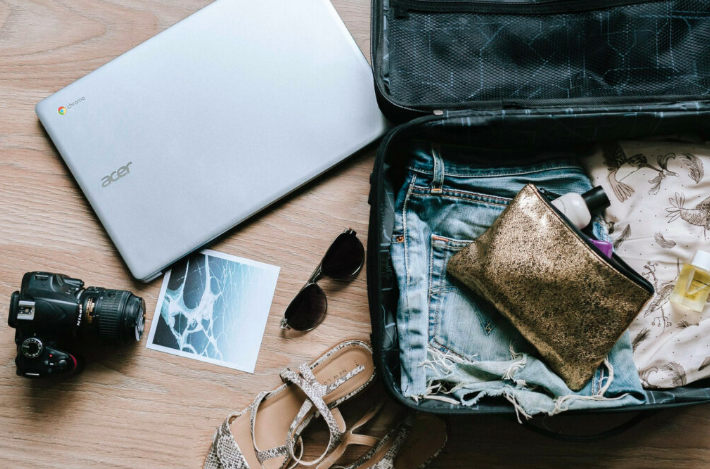 Summary
The salary you will receive in the Netherlands depends mostly on your motivation. By showing your employer how motivated and flexible you are in terms of the number of hours you work or the working environment, you can expect more hours and a correspondingly higher salary.
If you work 40 hours a week without overtime, you can expect to earn €1,750 per month before tax. To calculate your after-tax salary, you need to subtract taxes, which include the social health insurance tax, i.e. 27.5%. The Dutch income tax rate depends on your annual salary.
In addition to the salary you are paid, you will also receive holiday money, which is at least 8% of your annual salary before tax.
The amount you can expect to save while working in the Netherlands depends on how much you spend on rent, health insurance or grocery shopping.
If you have more questions about how much you can expect to earn in the Netherlands, please contact us or register on our website so we can discuss your expectations and answer your questions.
FAQs Salaries in the Netherlands
Will I earn less working for a recruitment agency than working directly for a company?
No. In most cases, workers who work through a recruitment agency earn the same as those who sign a contract directly with the company. In addition, agency workers are more likely to work overtime and therefore earn more.
Whether you work on a temporary or permanent contract will also not affect your salary in the Netherlands.
Will my salary in the Netherlands be the same as that of my Dutch colleagues doing the same job?
Yes. You have the same rights as the Dutch. Dutch recruitment agencies have to follow the same rules when paying wages.
25.07.2021