Short-term work is not only an opportunity to earn money, but also a great chance to gain invaluable experience in a foreign country
If you're looking for a way to earn more money or feel stuck in your current career, working abroad is a great way to earn money, change your environment and gain invaluable new experience. However, not all people looking for a job abroad can afford to go away for a long period of time. Often, family or the need to continue their education will prevent them from working abroad for the long term. Or maybe you're looking for a short-term job because you just want a short-term change in your life? The reasons to go abroad for a short-term job are different but equally important.
4 reasons to go abroad for a short period of time:
1.Work abroad during the summer holidays
Many young people find it difficult to study and work at the same time. And yet, you want to earn money for your own needs. A short-term job abroad during the summer holidays is a great way for young people studying (and not necessarily) to earn money. The opportunities for students to get a job abroad are particularly good if your expectations of your future job are not too high. Given your age, you probably don't yet have much work experience in the field you are studying. So if you are interested in working abroad, you should not expect a skilled job, but rather one that does not require experience or specialized knowledge.
When permanent employees in large Dutch manufacturing or logistics companies take their annual summer holidays, it becomes necessary to replace them. This is especially true for companies where summer is the busiest time of the year. Short-term workers from Lithuania or other EU countries are therefore ideal for this purpose. They are usually students – physically strong, fluent in English and fast learners.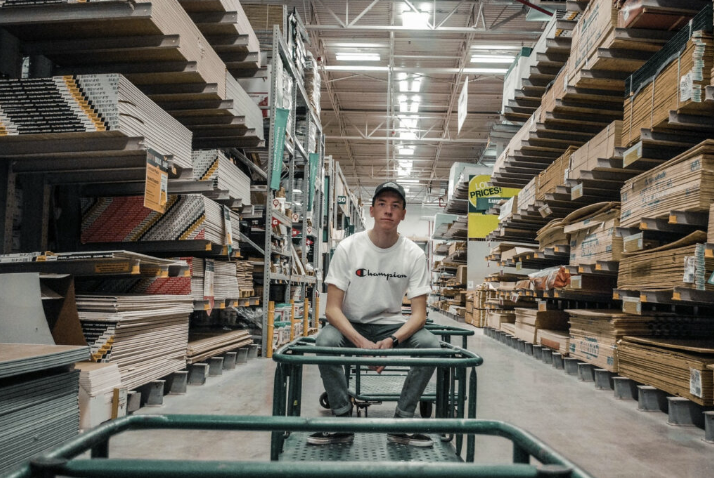 Short-term work requires several weeks of training. For this reason, the shortest period for which companies are willing to employ students is two months. It is worth your while to come and work for this period, as you have to cover your own travel costs to the Netherlands. Therefore, working abroad for a few months will pay for the trip and help you save money. Once you start working abroad, you will soon find that your colleagues will not only be young workers from other foreign countries, but also local young people and students taking advantage of the summer for short-term work. The large number of young short-term workers creates a great working atmosphere and guarantees a lot of fun after work.
2.Study break: work abroad for students
Many students feel that they have chosen the wrong field when they start their studies and decide to take a break until the next academic year when they can start their studies again.
If for one reason or another you stop your studies in the middle of the academic year, or if after taking a break you can't decide whether you want to go back to your studies, a study break of a year or less working abroad will not only allow you to earn some money, but also to decide, with the benefit of your experience, what you want to do next.
Here are some good reasons why you should use a recruitment agency for short-term work abroad in the above cases.
A change of scenery
A change of scenery is a great way to get new ideas. Often it is difficult to find inspiration for professional or life changes after being in the same environment for too long. A short-term change of scenery while working abroad is not only a way to earn money, but also an opportunity to see a new country, learn about its culture, meet new people and get new ideas to help you decide what you want to do next.
A chance to find out what kind of company is right for you as an employer
Working through a recruitment agency gives you the opportunity to try out different jobs in different companies. During his studies, Robin's director Johan spent his summers working in warehouses, on farms, in marketing or in transport services. These varied experiences gave him an insight into where he is best placed to succeed and which professional qualities are his strongest. It was also a great opportunity to find out what kind of job he likes best and, in general, whether he would like to work for someone else all the time. Johann realized that he wanted a job where he would have the opportunity to make decisions. That is why he started his own business very soon after his studies. When you go abroad for a short-term job, it only takes a few months to draw similar conclusions. So don't be afraid to try different jobs in different companies, as this will give you an idea of what suits and appeals to you as an employee, which will be very useful for the future.
A chance to meet lots of new people
You won't be the only student coming abroad for a short-term job. You will meet many other students who have chosen to work abroad on a short-term basis for the same or similar reasons. This way of earning money and seeing the world is popular in many countries. So this will be a great opportunity for you to make new friends with young people from other European countries.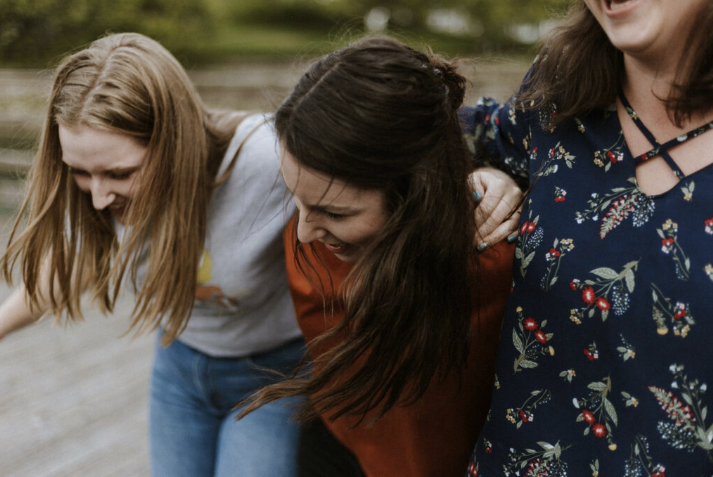 These new acquaintances may be useful in your future career. You will not only meet young people from other European countries, but also working Dutch students. In the Netherlands, almost all students work in unskilled jobs during their free time. And it doesn't depend on what experience they have or what studies they have chosen. By encouraging their children to take up unskilled work at an early age and to combine it with their studies, Dutch parents are teaching them to be independent and to understand where money comes from.
Robin's director says that most of his friends and business contacts have come from temporary work. A lawyer from Portugal, financial specialists and businessmen from the Netherlands in various fields are all friendships he has made while working as a temporary employee in various companies. In a short-term job, it is hard to imagine how useful it can be to meet young people from the local area or from other countries, but experience shows that it can be useful in the future.
Opportunities to earn money for education
Perhaps the most important reason why students choose to work abroad is to earn money. Many students have to pay for their education, so after deducting these costs they are left with little for other things. If students decide to go to the Netherlands for a short-term job, they can save money for their studies and other expenses. When you don't have to worry about how to pay for your studies and how to earn a living, you can concentrate on your studies. And having no financial obligations after graduation is a great start to your working life.
A chance to get to know a new country for future studies
Living and working in a new country makes it easier to find out more about the possibility of studying a subject you are interested in at a local university you like. Many young people think that studying abroad is more expensive than in their home country, but this is not always true.
Studying in the Netherlands can cost as little as €1,900 per academic year. This is less than some studies in other countries.
Studying in the Netherlands is cheaper than studying in the United States or England. This is because tuition fees in the Netherlands are partly funded by the state. Another advantage of studying in the Netherlands is that if you decide to combine your studies with work, you can reduce the cost of your education (for example, by buying books, a computer or other necessities) by declaring it with your income from work. These expenses will then be deducted from the income tax you owe. In addition, if you study and work in the Netherlands, you can expect a tax refund when you file your tax return.
To attract more international students, Dutch universities offer more than 2,100 study programs in English. So you're sure to find plenty to choose from.
3.Want a vacation, but can't afford it
Each of us needs a vacation. Changing the environment and being able to relax is beneficial and inspiring change. If you want a vacation, but do not have the money to fly to an exotic country for a few weeks or just for a vacation at the Lithuanian seaside, a short-term job abroad is a great solution.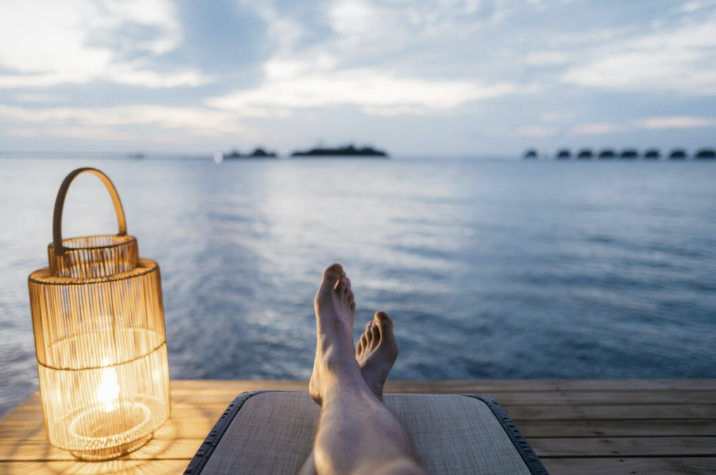 When you go abroad for a short-term job, many jobs will require you to work Monday to Friday. This gives you weekends off to get to know the country where you are working. Try talking to the locals and find out what's worth seeing in the area where you live and work. It may be that the sights will be close by and you can reach them by bike. Once you know the immediate area, you can visit other towns. This is very easy to do using public transport. Many businesses are located in densely populated areas, so transport between cities is very convenient.
Even if you have to work most of the time, you can take a day off on a Friday or Monday and visit another country over a long weekend. The geographical location of the Netherlands is very convenient and access to European cities by car, train or plane is easy. A flight from Amsterdam or Eindhoven to Paris, Brussels, London or Berlin takes just one hour. And with Raynair, Transavia or Wizzair, flights cost around €100 each way.
Short-term work abroad is a great alternative to a holiday, as long as you make the most of your time off work to travel and get to know a new country and visit neighboring countries. The only downside is that you are unlikely to be able to save a lot of money this way. It will therefore depend on your personal priorities.
4. I need money!
Time for car repairs, want a newer phone or need money for a wedding? Working abroad for a short period of time can help you save extra money in a short time.
You shouldn't expect to get rich suddenly when you go abroad, but a few months of work can give you more financial freedom.
You don't need a long training period to start a short-term job. Just a few weeks of training is enough to understand how to do many short-term jobs. If longer training were required, the employer would expect the newly arrived and trained worker to stay abroad for a longer period.
Many short-term jobs are in the logistics, manufacturing or agricultural sectors. A logistics worker works in warehouses, where various goods are stored and supplied to supermarkets or online shops. The goods need to be assembled and prepared according to an order sheet. In the manufacturing sector, the work is usually in factories producing fresh food such as vegetables. In a vegetable factory, the worker prepares the produce, checks its quality and carries out the packaging. Another option for short-term work is seasonal work in the agricultural sector. This is work in greenhouses or in a plant distribution centre.
If your aim is to earn money, you should plan to go abroad for at least three months. This will be enough time to cover your travel costs and to save up money. Depending on your lifestyle and the country you go to for short-term work, you can expect to save around €400 per month.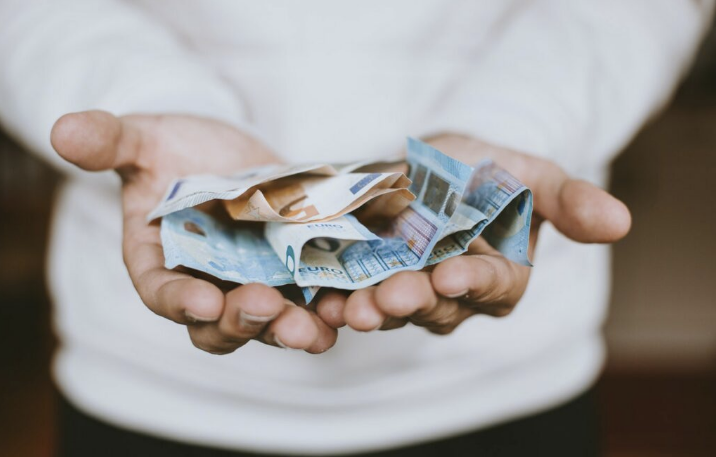 Similarly, if you are looking to earn money, you should not plan short-term work during the winter months. Except for December, the amount of work in winter is reduced by about 25% compared to other times of the year. It is therefore difficult for employers to guarantee sufficient working hours for all employees. The best time to start planning short-term work abroad is in spring or summer. Autumn is also a good time for short-term work. November is Black Friday, which requires a lot of manpower to prepare for, and it is also the time to start preparing for the winter holidays. Your hourly wage will not depend on the period for which you come to work. Employers must comply with the requirements set for them by the government or employers' unions in terms of pay. Your hourly wage will be exactly the same as for long-term workers or local workers doing the same job.
Summary
So what's the use of short-term work abroad? It is a great option for those who are unable to go abroad for a long period of time due to family circumstances, studies or other reasons.
This type of work will give you the opportunity not only to earn money, but also to get to know a new country without spending a lot of money. It's also a great opportunity to meet lots of new people from different countries. New acquaintances and experience in different companies will be a good start for your future professional life.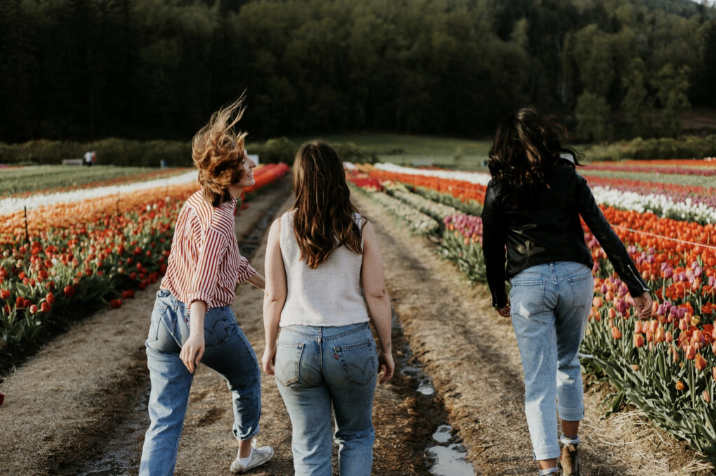 If you've already decided that you want to work abroad for a short period of time, but you're not sure which country would be the best for you, read our comparison of the best EU countries to work abroad this year.
FAQs on short-term work abroad
I would like to go abroad for the summer. Do you have any job offers for me?
Yes. Many long-term workers take holidays during the summer and short-term workers are the best option to replace them. So there are plenty of short-term job offers at this time of year for students and beyond.
I would like to go abroad for a few months. Is it possible to find a job for such a period?
Yes. There are companies that are very comfortable employing people for short periods. For example, companies that are very busy in the run-up to the holidays are looking for workers for just a few months. Robin Recruitment Agency can help anyone looking for short-term work abroad.

Kamile Kastickaite
I definitely don't regret going abroad to work through Robin. They found me a good job where I was able to leave within a couple of days of the job interview (as I wanted). The job Robin found me was easy and well paid. I would definitely recommend this agency to many people and I hope to go abroad through them again one day.
28.07.2021