We are often tempted by attractive travel offers in our email newsletters, but we often forget to look at the cost of food, hotels and entertainment where our plane will land before we buy our tickets. Europe's favorite tourist capitals are cruel and unforgiving on travellers' wallets, but there is always a way to see more for less. Wings to the Netherlands? Here are 10 things you can do in Amsterdam without spending a penny.
1. Free walking tours
Join a group of other curious tourists and learn the history of Amsterdam's most popular landmarks for free. Join a guide for a guided walk through the streets of the Red Light District, the Anne Frank House, the Royal Palace and other popular sites. These free tours last about three hours and take place every day at 11.15 and 13.15 (starting at Dam Square, in front of the National Monument).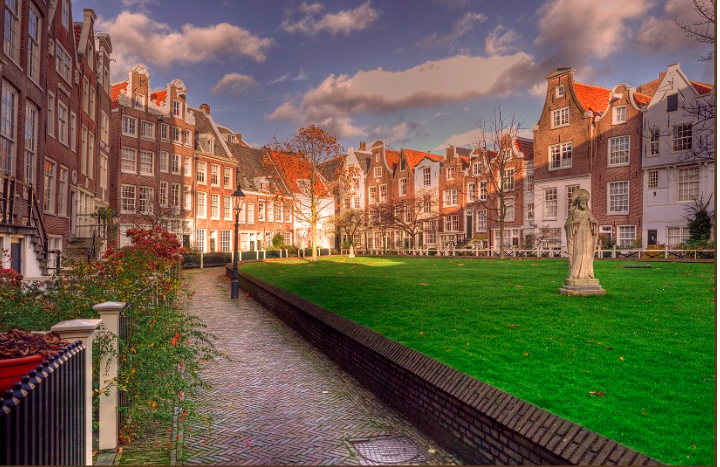 2. Begijnhof Courtyard
Do you like riddles and mysteries? Then this is the activity for you. Begijnhof Courtyard is an oasis of calm, steeped in the spirit of the 14th century, that is not for everyone. The only entrance is a small and simple wooden door in the heart of Amsterdam's ever-buzzing heart, the small street of Gedempte Beginensloot. It's like a time machine taking you back to the Middle Ages – discover it and admire the romantic gardens, the oldest wooden house in Amsterdam and two beautiful churches.
3. An open-air marketplace
A market that you can visit for free is nothing new, but it's well worth it when you visit Amsterdam to see it all for yourself. Albert Cuypmarkt is a market located on Albert Cuypstraat. It's a veritable melting pot of cultures, with Indonesians, Surinamese and Moroccans in addition to the Dutch, offering everything from bicycles to exotic cheeses.
4. Discover the world across the canal
Bypass Central Station and continue your journey on the free ferry! On the other side of the canal, you'll find a real city of artists – an abandoned shipyard with not a grey wall in sight. On this side of the canal, talented graffiti artists decorate every unpainted surface with their paintings, and visitors are greeted by a carved wooden head to keep order. If graffiti is not your passion, this is a great opportunity to learn more about different types of art. And from the other side of the canal, you'll be able to admire a very different, distant and mysterious Amsterdam skyline.
The ferries run from 6.30 am to 9 pm.
5. Cat boat (Poezenboot)
In 1966, Henriette van Weelde, a girl living in Amsterdam, saw a family of cats hiding under a tree in the street and thought: if humans can live in boats, why can't cats do it? Today, in its 50th year, the idea attracts cat lovers from all over the world to Amsterdam. You can visit this animal home on Singel Street.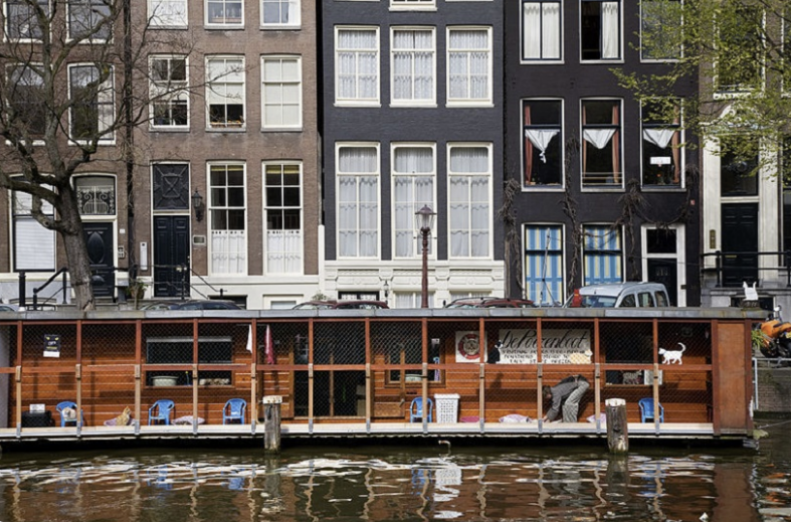 6. Amsterdam, Friday night and... roller skating
Every Friday throughout the year (when the streets are not wet), Amsterdam hosts a skate festival of lights and colours, open to all. Even the buzzing city centre streets are closed for this event, so get on four or eight wheels and get ready not only to get moving, but also to get to know the city better! The start and finish are about 20 kilometres apart, starting at 8pm at Vondelpark. For more information, visit www.fridaynightskate.com.
7. Tuesdays at the Music Theatre
Amsterdam is a city of arts and culture. Although the ticket prices for theatre performances and concerts here are not for everyone's pocket, many theatres and concert halls regularly organise free performances for culture and art lovers. For example, from September to May, you can visit the Musical Theatre on Tuesdays at 12.30pm to see top quality performances by the National Symphony Orchestra, the Choir of the National Opera House and the National Ballet Theatre Company for free.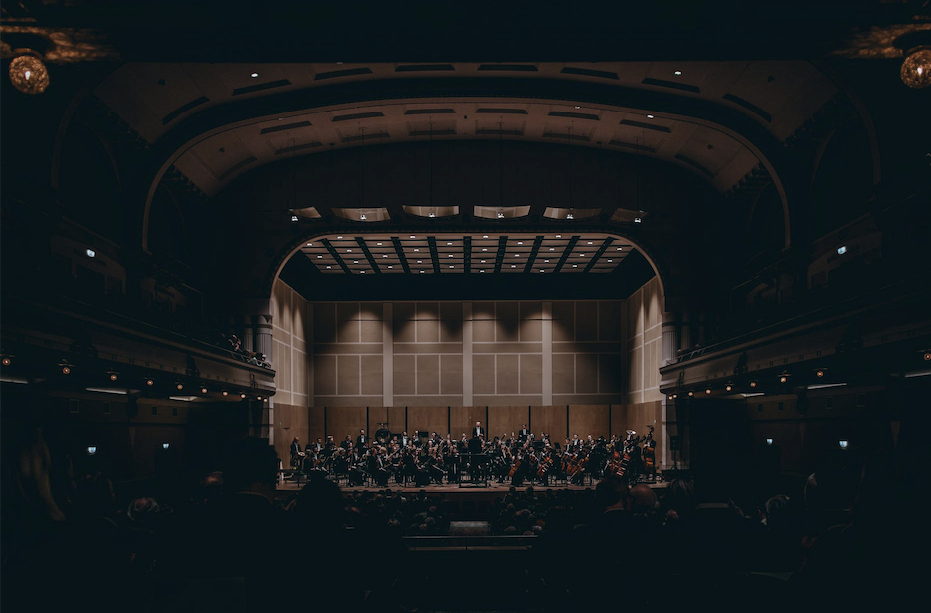 8. Wednesdays at the Concertgebouw Concert Hall
Going into this event, get your elbows ready for a fierce battle with the furry ladies. From mid-September to June, the Concertgebouw's Wednesday noon shows are extremely popular. Although most of the time the stage is just a rehearsal for the evening's performances, the best musicians from home and abroad are at work at noon.
9. EYE Film Institute
This building of exceptional architecture also features on the list of museums in Amsterdam you can visit for free. As well as learning about world and Dutch cinema history, you can sit back in cosy armchairs and watch film extracts. While temporary exhibitions are chargeable, on the lower floor of the building every visitor is welcomed by a free exhibition with a wide range of exhibits and individual futuristic-style booths with control panels, where you can watch more than 100 film clips and scenes. The museum's impressive building is also adorned with huge windows offering spectacular views of Amsterdam's skyline and the canals that surround the city.
10.Free brewery tour
Free beer tasting? Yes, it's possible! Although t'IJ Brewery is not as popular as the giant Heineken, it is definitely worth a visit for any beer lover. Every Friday, Saturday and Sunday at 15.30, there are free tours, where you can not only learn new things and see Europe's largest collection of bottles, but you can also taste organic produce.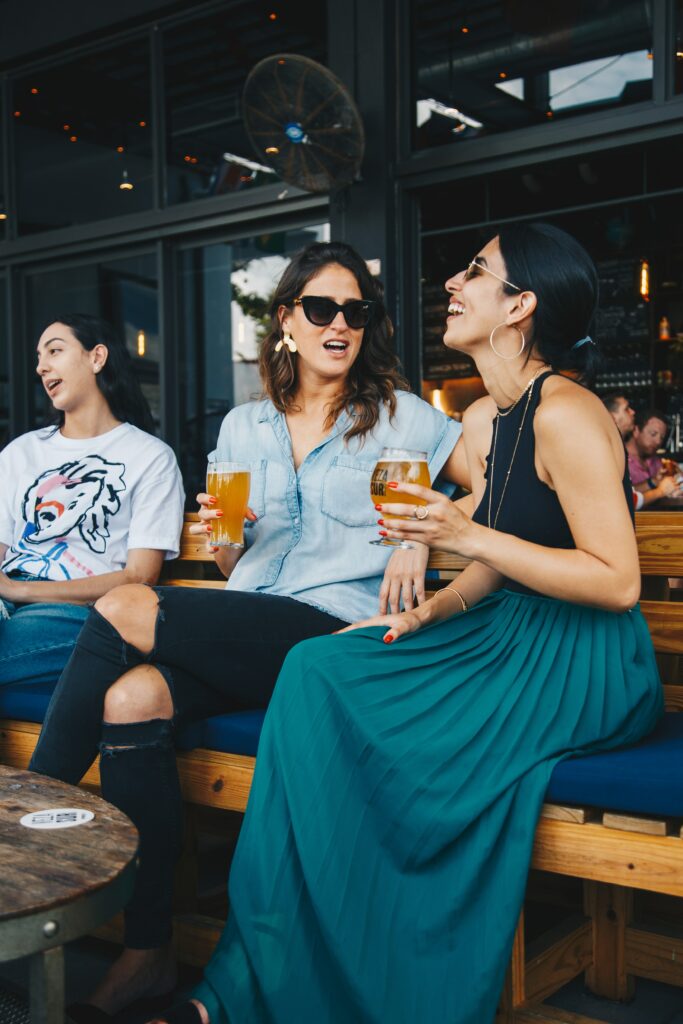 21.07.2021