English is often thought of as the most important gateway to the labour market in many European countries, but remember that each country in this "melting pot of cultures" has deep, timeless traditions that are reflected in many areas of everyday life. Never underestimate cultural differences when travelling in Europe – knowing about them will not only help you to understand the locals in the country you are travelling to better, but will also increase your chances of finding a job. Considering a career in the Netherlands? Then this article is for you.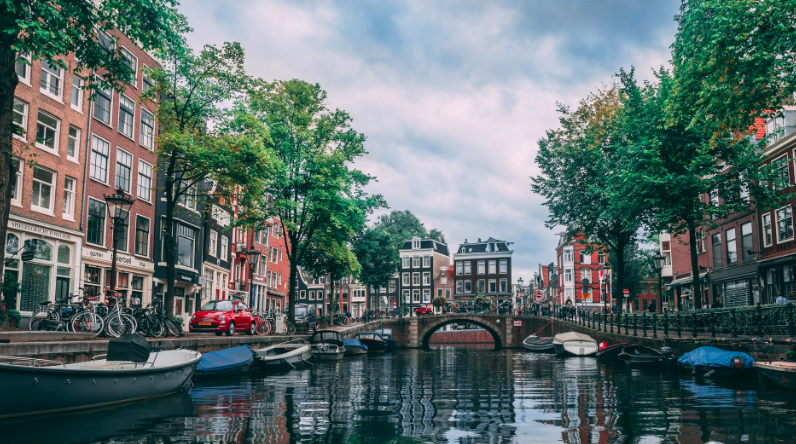 How to write a CV for jobseekers in the Netherlands
Cultural differences should not only be taken into account when preparing for a job interview, but also when writing your CV. You need to present your skills, work experience and personal qualities in a way that is acceptable to the Dutch. One of the main differences is the importance of your leisure activities. Dutch employers often take candidates' hobbies into account, especially if they can be applied in one way or another to the job.
Even if your CV is perfect by your country standards, when looking for a job abroad you need to look at it from a different perspective. Here are some tips you can use to create a Dutch-style CV:
Start with personal information
Describe your work experience (start with the most recent jobs). Indicate the place of work and the duties performed, and briefly describe the theoretical and practical knowledge acquired in each position. If you have been involved in voluntary activities, include unpaid work experience in the list.
Indicate where you obtained your education (start with the most recent qualification).
Briefly describe your leisure interests and social activities – this area of your CV is particularly important for jobseekers in the Netherlands.
Please indicate your computer skills and information on languages spoken.
Keep your CV short and clear – your CV should be no longer than 2 t0 4 pages.
Do not attach a photo unless requested in the job offer.

Fees
The Netherlands has a progressive tax system: the higher the salary, the higher the tax. The maximum percentage of your salary that can be taxed by the government is 52%, but you will need to earn more than €57,000 a year to qualify. Most likely, around 34-40% of your annual earnings will be taxed. Dutch taxes are among the highest in the world. They are only exceeded by the tax rates in Belgium, Denmark, France, Portugal and Sweden. However, as in most other countries, some tax can be reclaimed – special applications must be made by 1 April.
Compulsory health insurance
If you plan to stay in the Netherlands for less than four months, you do not need to take out health insurance. However, if you are coming for a long period of time or if you receive a salary for work carried out in the country, you must have insurance.
Every taxpayer is obliged to buy health insurance from a Dutch insurance company. Health care is provided by private institutions. If you are insured and plan to use healthcare services, you should go to public healthcare institutions, as the cost of treatment in private clinics will not be covered.
Civil liability insurance
Under Dutch law, if you cause damage to other people, you must take responsibility and pay for it. Civil liability insurance is very popular in the country, with around 90% of the population covered. Depending on your preferences and the terms of your contract, it can cover repairs to the car you hit while driving, minor damage to furniture in a rented apartment or even restoring a neighbor's lawn that has been vandalized by your dog. Liability insurance even takes care of damages caused by professional activities, such as medical suits, so it is recommended for everyone.
16.07.2021